Volume 26 (2009)
FRONT COVER: "The Great Wall at Badaling"
Photograph by Bill Lamberts, May 19, 2008
In May of 2008 eight students from CSB and SJU traveled to China as part of the Summer Research Exchange Program with Southwest University in Beibei, Chongqing. They were to spend a few days sightseeing in Beijing (accompanied by Bill Lamberts, the program director, and Sophia Geng, who teaches Chinese language at CSB/SJU) before flying to Beibei for six weeks of research and cultural exchange.
On May 12, two days before the group's departure, a violent earthquake measuring 7.9 on the Richter scale struck Sichuan Province, killing nearly 70,000 and leaving millions homeless. The group departed as planned, but arrived to find a distressed nation mobilizing to help its citizens. The students toured the Forbidden City and shopped on Wangfujing Street as planned, but also witnessed 24-hour coverage of the quake on television and long lines of people waiting at mobile blood-donation centers.
The group's trip to the Great Wall on May 19 coincided with the one-week anniversary of the Great Sichuan Earthquake. At 2:28 p.m. Beijing Time the Chinese nation observed three minutes of silence. The cable cars taking tourists up the Wall stopped, as did trains, cars, and buses in Beijing and throughout the country. In the sudden silence on the Great Wall, the travelers from Minnesota bowed their heads with the Chinese people.
Articles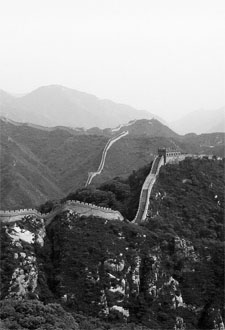 Editors
Editor

Aubrey Immelman, Associate Professor of Psychology

Production

Greg Becker, Director of Graphic Services